POZ Single Review: Fall Out Boy - "My Songs Know...
propertyofzack: *This review was composed by Jesse Richman and edited by Erik van Rheenen The most successful artists know that the key to popular longevity comes in learning how to change while staying the same. It's something Fall Out Boy have done repeatedly over the years; the scruffy pop-punk act of Take This To Your Grave begat the arena-emo marauders of the band's commercial heyday,...
FALL OUT BOY SETLIST
pupfresh: Head below to check out Fall Out Boy's setlist from their first night back after their hiatus. I SURVIVED THE HIATUS T-SHIRT - CLICK HERE TO ORDER Related: Fall Out Boy announce new tour, new album Read More
Fall Out Boy Setlist.
fueledbysoundmedia: Fall Out Boy made their live return playing their first show after four years of being on hiatus tonight in Chicago, Illinois. Check out the setlist below and make sure to get your tickets for their spring tour! Read More
Watch
pupfresh: Pup Fresh Rant: Are Band Reunions A Good Or Bad Idea So, with the rumors that Fall Out Boy are working on a new album hitting the net last week, it got me thinking about band reunions and if they are good idea or a bad idea. Let's get into it. P.S. Beaulievers never die. More Buzznet vids: The Pros & Cons of Fanfics, Welcome Pup Fresh to the Buzznet family
FALL OUT BOY WRITING NEW ALBUM?
pupfresh: UPDATED STORY - CLICK HERE While the rumors are always there, there's a lot of buzz going on around a tweet that Beau Bokan (Blessthefall / #1 Pup Fresh Fan) posted a bit ago. While we can't confirm this being true, we will keep you updated as more information is given to us. Make sure you follow us on Twitter for more pupdates! Head below to see the tweet Beau sent out. Read...
PATRICK STUMP PUTS RUMORS TO REST
pupfresh: Long live the car-crash hearts! That's right, the hole in your chest will not be mended anytime soon according to a tweet Patrick Stump sent out regarding the recent Fall Out Boy rumors. Head below to see what the Stumpster had to say. But this does raise suspicion. Why would Beau—who is clearly a badass—start a rumor? Could PStump be trying to cover up FOB writing because they...
PETE WENTZ ON FALL OUT BOY REUNION
pupfresh: Pete Wentz has commented on the recent rumors of a Fall Out Boy reunion. Check what he had to say below. Related: »Fall Out Boy Writing A New Album? »Patrick Stump on FOB Rumors »"Come Off Hiatus, Maybe" - Fall Out Boy Tribute Parody Read More
PUP FRESH'S DAILY POLL: FALL OUT BOY OR ALL TIME...
pupfresh: Head on over to our Facebook page to answer our daily poll. Today's question is one that will have you wanting to create an option C for "kill myself". Who do you like more, All Time Low or Fall Out Boy. »Click here to vote If you don't have a Facebook, reblog this post with your answer. Or tweet it to us at @PupFresh.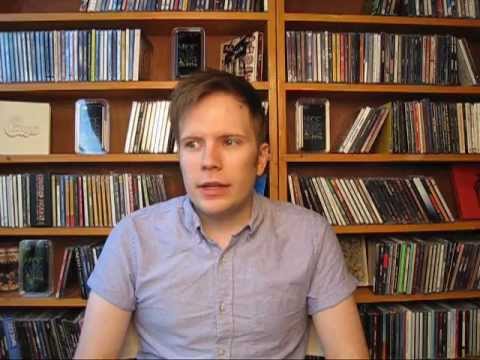 Watch
brue: From the Vault: Fall Out Boy - Interview - Fuse Updated on May 2012 "From tour bus horror stories to a personal divulgence of heartfelt lyrics, revisit some of our best times with Fall Out Boy" The men of Fall Out Boy have spent a lot of time smiling for our cameras over the years. Whether discussing Pete's distaste for underpants, dodging lawsuits, playing board games with Kanye West,...
Gym Class Heroes on Unplugged - July 12 @ 8PM on...
brue: Many thanks to our musical counterparts @BlackViolin, @PatrickStump, and @NeonHitch for "unplugging" with us. Airing July 12 @ 8PM on VH1. — Gym Class Heroes (@GymClassHeroes) June 14, 2012
Will Patrick Stump be on Unplugged with Gym Class...
brue: From @scottnagelberg Instagram photo stream on Jun. 13, 2012 We going in UNPLUGGED w @matthewmcginley @travielazarus and @gymclasseric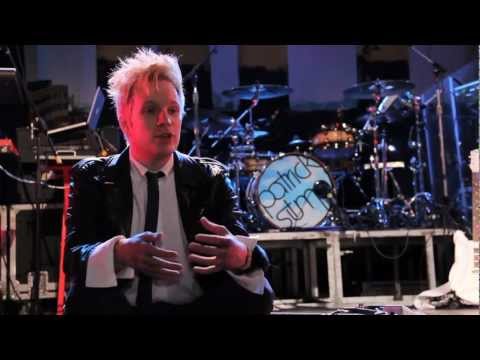 Watch
brue: maritneyshaddix: Patrick Stump Live Rehearsal Patrick Stump Live Rehearsal by Joe Wein 7 months 2 weeks ago (on Oct. 29, 2011) Asked to shoot a behind the scenes video in a small rehearsal space. I did not know what they were going to play before filming and thought it was very exciting to see Patrick on drums for this Phil Collins cover (that he also nailed in his live show). In the...
warpedtourorbust: Hello Brooklyn - All Time Low...